Upcoming events
**Symposium in Healthy and Active Ageing hosted by University College Cork, Ireland**
educating professionals to promote an Age-Friendly Society
This event will take place in Cork, Ireland at the end of June 2022. Further details to be announced.
In the meantime, check out our latest news and blogs:
---
Past events
Staff Training Event: Online Teaching and Learning
November 2021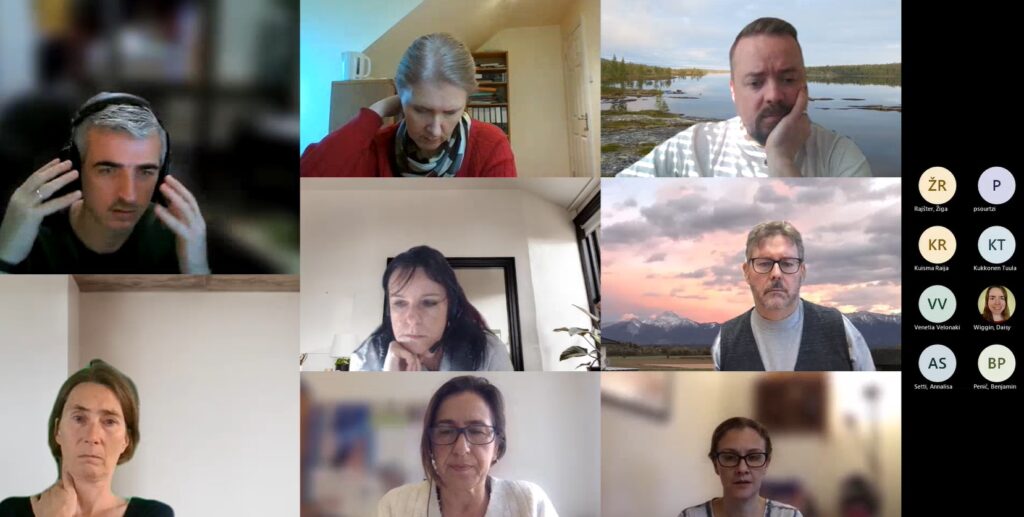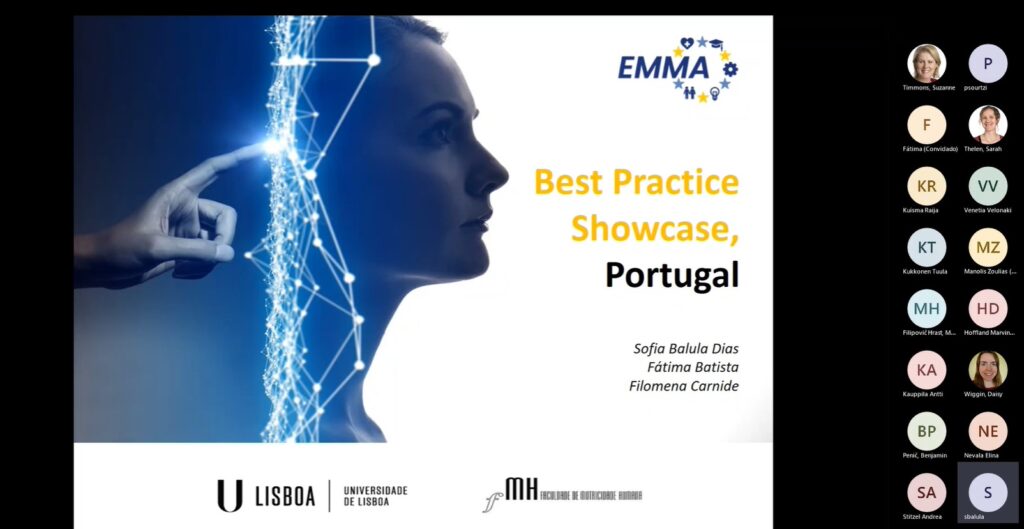 We hosted Dr. Sarah Thelen, Lecturer in Teaching and Learning Enhancement (Digital Education), University College Cork for a 3-day workshop on online teaching and learning.
This event saw lively discussion and debate on how best to bring the objectives of the master's programme to an online learning environment.
Presentations of best practice in online learning environments were heard from five experts in their respective platforms: Marvin Hoffland, Damien Drohan, Venetia Velonaki, Sofia Balula, and Antti Kauppila.
---
Web Conference: Mobility and Active Ageing
September 2021
The Mobility and Active Ageing Conference is hosted by the team in Portugal and is aimed at all people for whom Ageing in general and Mobility, in particular, is relevant for professional practice. Registration is free.
The Mobility and Active Ageing Conference aims to:
Present the EMMA project and attract potential collaborations within this or in future projects.
Emphasise the relevance of mobility for active ageing and describe some ICT approaches to its promotion.