IGS – Irish Gerontological Society Annual and Scientific Meeting
18 November 2021
EMMA wins a prize! A poster presenting both the findings of the scoping review and survey won the award for the Psychology of Ageing category.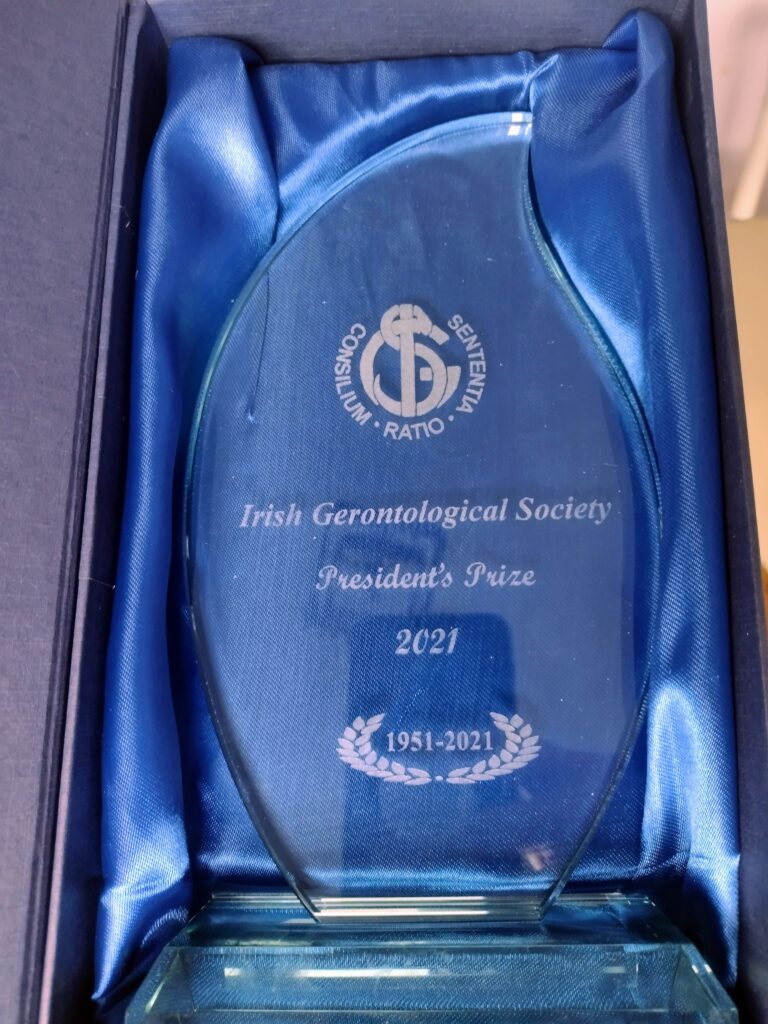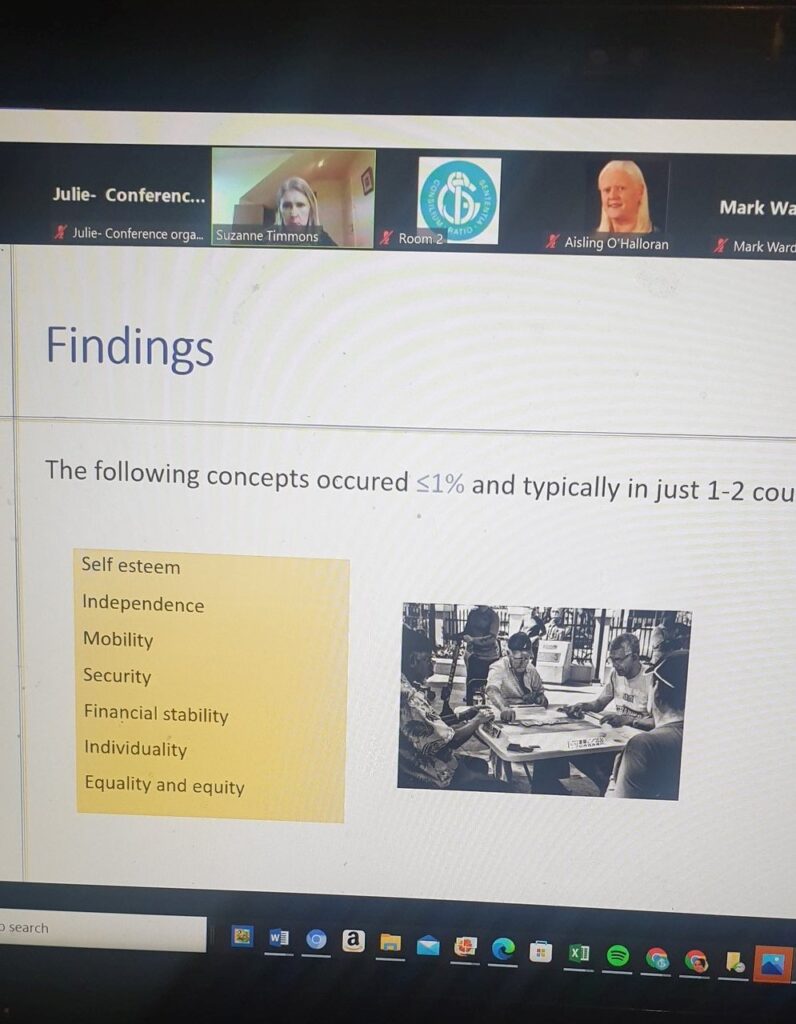 Prof. Suzanne Timmons presented on what active ageing means to potential students, academics, potential employers, and to older people at the IGSASM.
---
EuGMS – European Geriatric Medicine Society Congress
15 October 2021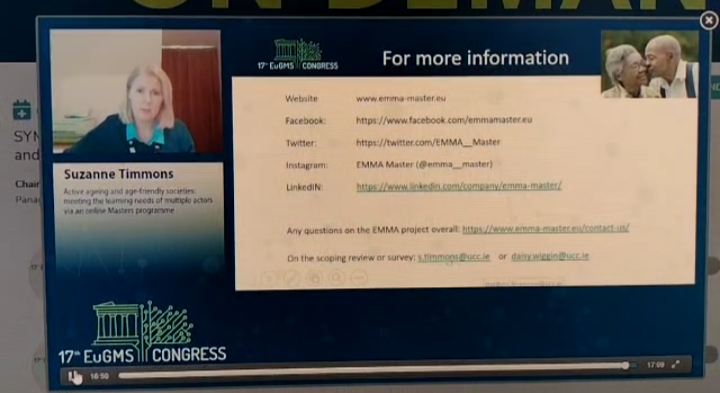 Dr. Raija Kuisma, Andrea Stitzel, and Prof. Suzanne Timmons presented a symposium at the 17th EuGMS Congress.
Two posters were presented reporting on the learning needs, processes, and preferences based on the scoping review and on the first wave of survey results.