21st International Conference on Informatics, Management and Technology in Healthcare
1-3 JULY 2023
Marvin Hoffland from CUAS held a well-received presentation based on the paper "Survey results on Online Teaching and Learning Environments in the European EMMA Project". More info about the conference here: https://www.icimth.com/23/
---
IARA conference – Institute for Applied Research on Ageing
4 May 2023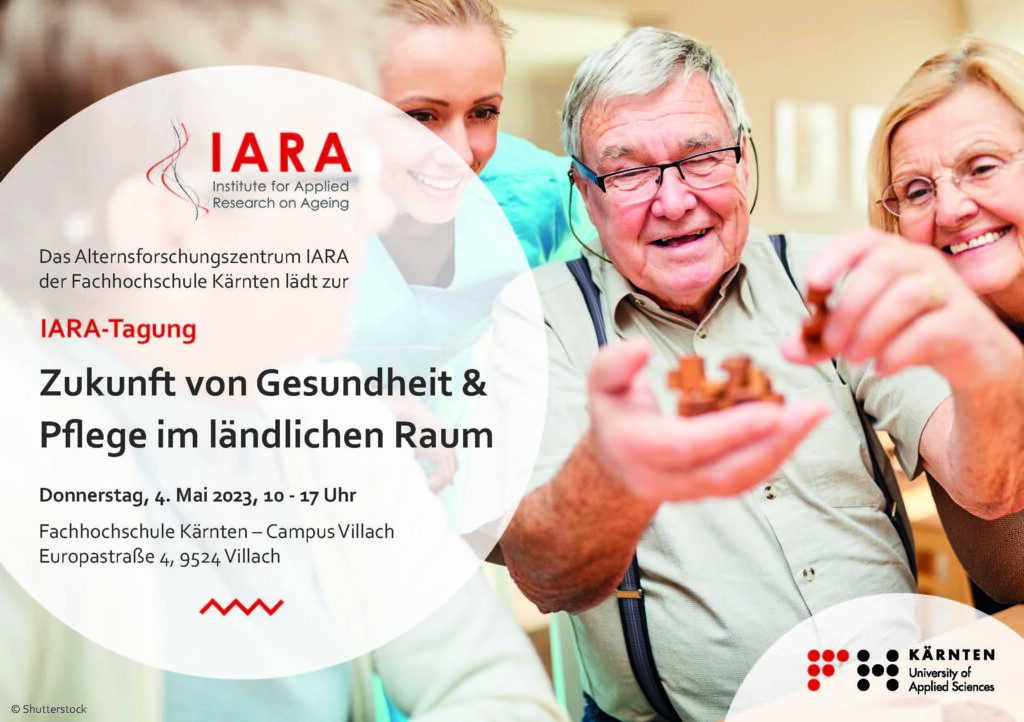 The Institute for Applied Research on Ageing (IARA) at the Carinthia University of Applied Sciences researches the challenges and potentials of an aging society. EMMA Master was present at the 2023 conference on two sessions with the titles "Healthy and active ageing – what does it mean for the education?" and "Climate competences and ageing". More info in German and photos can be found on the website: https://www.iara.ac.at/tagung2023/
---
Cohehre Conference – Hogeschool Rotterdam (RUAS)
11-13 May 2022
Daisy Wiggin (UCC) presented the findings from the needs analysis survey at the Cohehre Conference which took place in the Rotterdam University of Applied Sciences, The Netherlands. Daisy spoke about the key knowledge areas our stakeholders think important for including in a Master's in Active Ageing and Age-Friendly Society. You can find more details on the findings of this stakeholder engagement in an upcoming blog post.
---
IGS – Irish Gerontological Society Annual and Scientific Meeting
18 November 2021
EMMA wins an award! A poster presenting both the findings of the scoping review and survey won the award for the Psychology of Ageing category.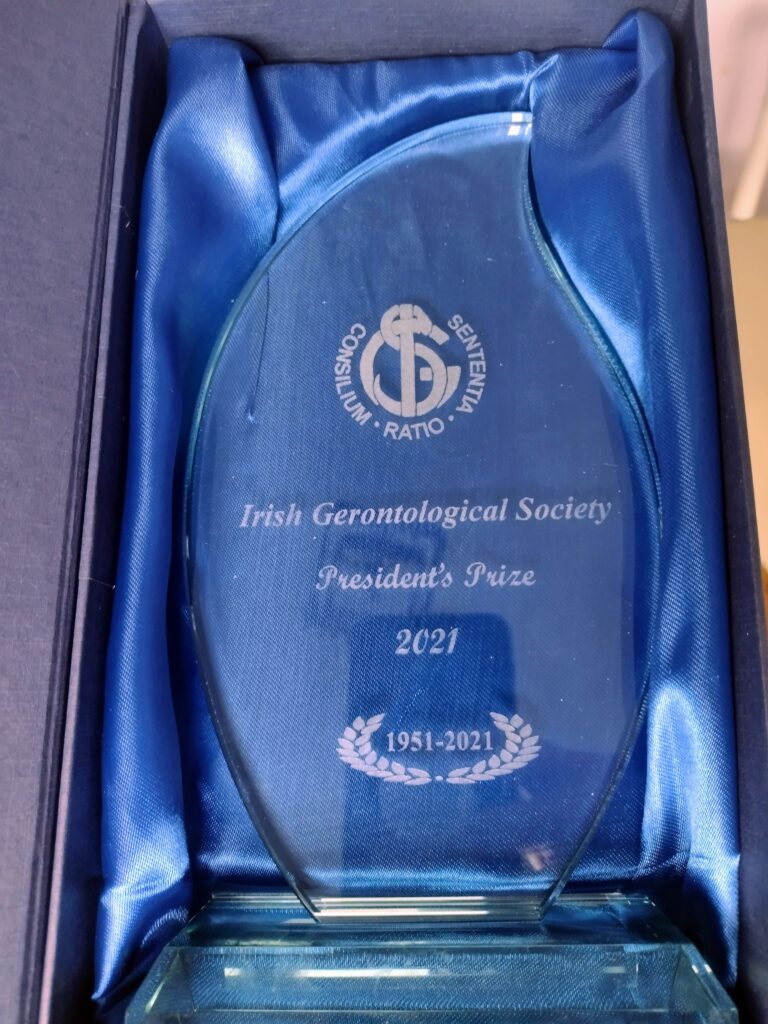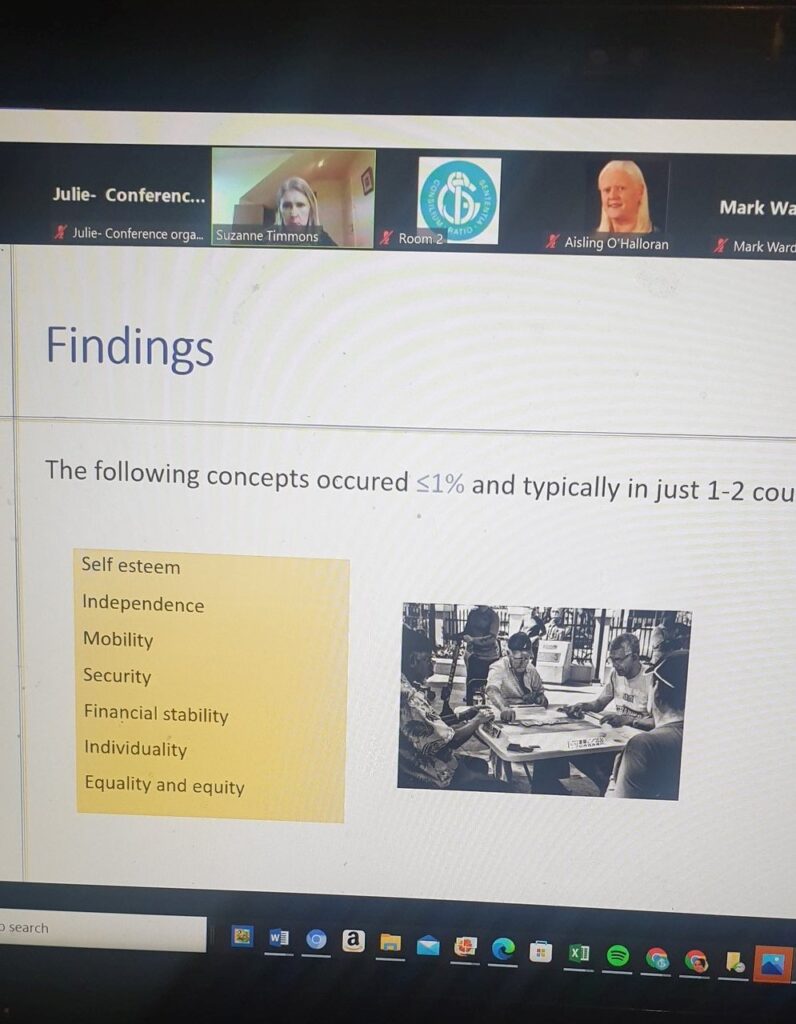 Prof. Suzanne Timmons presented on what active ageing means to potential students, academics, potential employers, and to older people at the IGSASM.
---
EuGMS – European Geriatric Medicine Society Congress
15 October 2021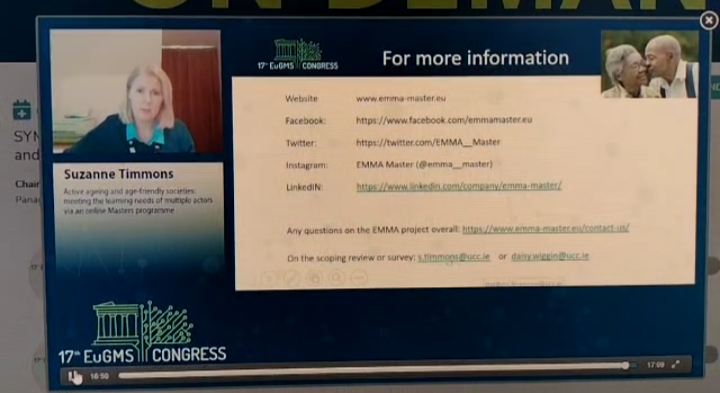 Dr. Raija Kuisma, Andrea Stitzel, and Prof. Suzanne Timmons presented a symposium at the 17th EuGMS Congress.
Two posters were presented reporting on the learning needs, processes, and preferences based on the scoping review and on the first wave of survey results.